DXHeat.com is online
Over the last 8 months, I was digging deep into Web Development. The result went yesterday public, DXHeat.com. Instead of building just another Web DX Cluster, I tried to build something innovative with new, unique features. The best is to check it out by yourself!
Within the first 48 hours, the site received more than 3000 visitors. DXHeat.com was featured on a couple of blogs and I was retweeted almost 100 times! So I'm very happy how well DXHeat.com was received in the Amateur Radio community. At the last minute before the public launch, I added an easily accessible feedback form. I'm glad I did! I received more than 20 comments with valuable feedback, reporting small bugs and requesting new features.
So let me quote the most important (unique) features of DXHeat.com:
Graphical representation of band activity vs continents
Integration with WebSDR
DX Analytics with plenty of diagrams for all callsigns spotted since 2001
Flexible, but easy to use filters
Responsive Design, looks good on phone, tables, and Desktops
Spots are pushed in realtime into the browser
Attribution
This project would have never been possible without the contribution of:
Some Screenshots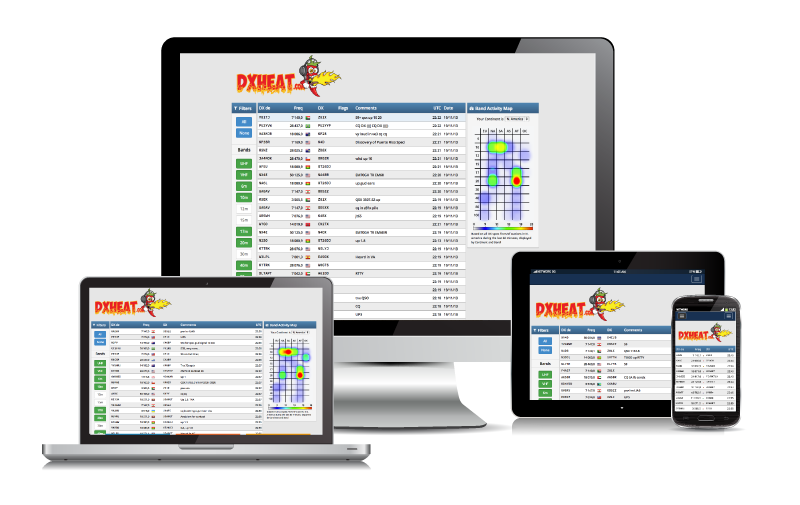 DXHeat is mobile-first! It looks beautiful on all devices, from Mobile over Tablet up to Desktops

The Logo we designed for DXHeat.com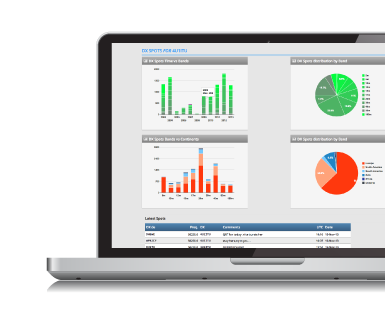 Extensive Analytics can be generated on the fly for all callsigns
The band Activity map shows the activity for your continent based on the current DX-Cluster spots.
Now go – and checkout DXHeat.com!
As always, your feedback is highly appreciated!