Microcontroller based Stackmatch Controller
At our Contest Station ED1R, we have on each highband 3 Yagis available. In 2012 I built 4 high-power Stackmatches to switch and combine them properly. Since I never liked the way of WX0B's stackmatch controllers with the rotative knob, a microcontroller and button-based solution were the answer. After a few contests, the solution has proven its reliability and comfort.
The platform
My good friend Pablo, EA4TX suggested reusing his ARS Interface box, instead of developing everything from scratch. A welcome offer! Pablo's ARS box, which is a USB powered, enhanced replacement/addon control for any kind of rotator, brings everything I needed:
Microcontroller with USB Interface
5 Relay based output ports
Available Input for Pins
LCD Display
4 Buttons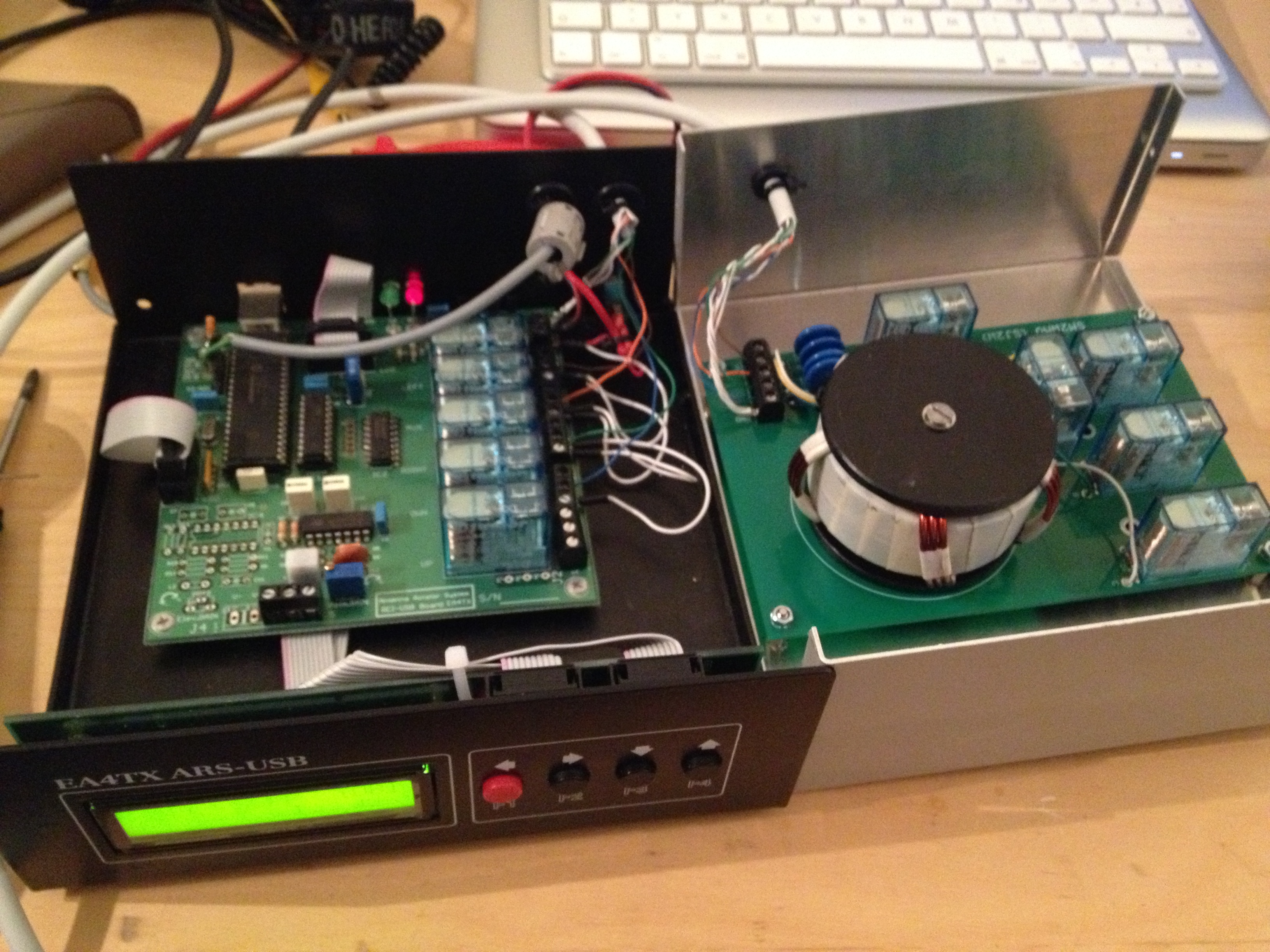 So all I had to do was "just" to write a new Software, adding two plugs and connecting my cables.
Here are the main features of the ED1R Stackmatch Controller:
Names can be loaded for all antennas
PTT Sensitive to select different RX and TX antennas
Control through buttons or USB messages
Ready for 4O3A Triplexor
Comfortable Configuration through Windows application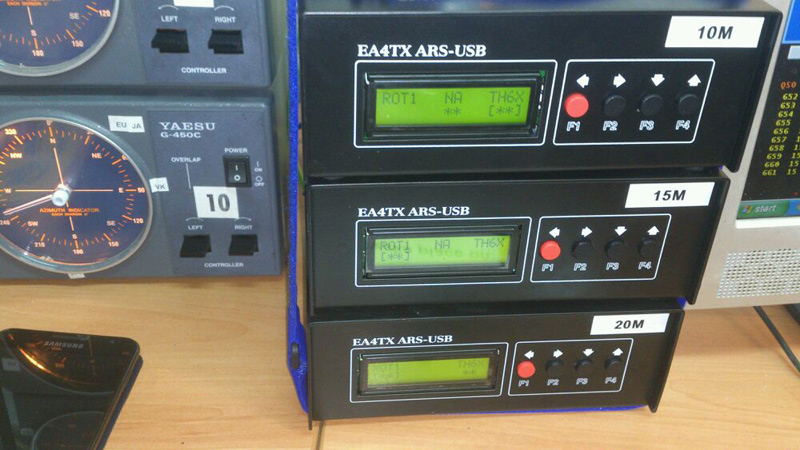 Configuration Software
This little Windows program allows a comfortable configuration of the individual Stackmatches through the USB port.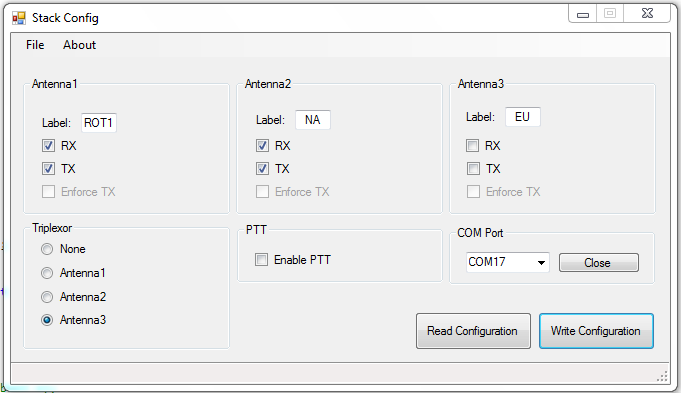 Pablo, EA4TX has already developed a TCP/IP-based client/server which allows us to control the Stackmatches from any operator position. This is another great advantage. In a competitive M/S or M/2 environment, all three Stations need access to the Antennas.